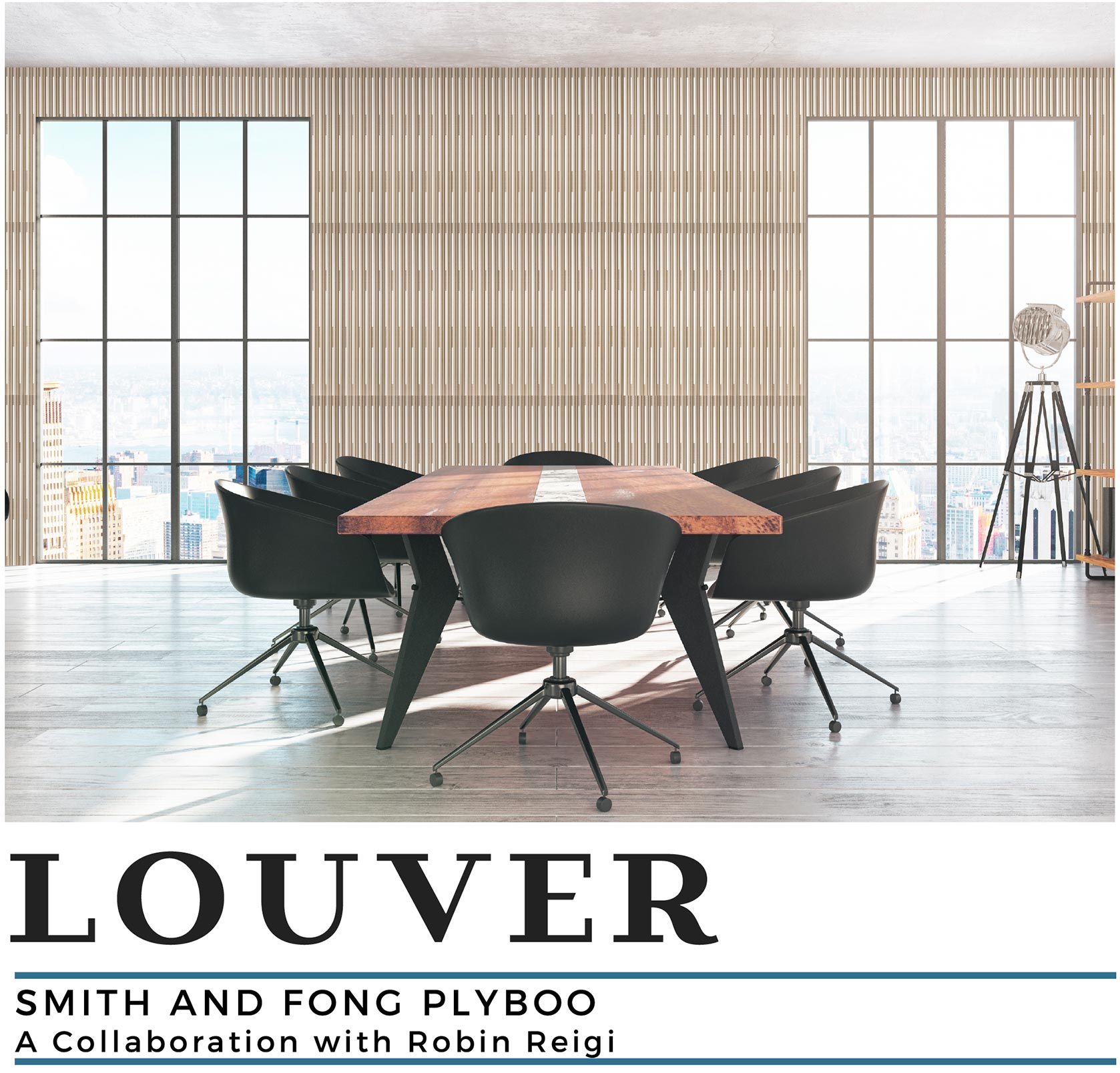 A series of patterns that speak to the relationship between light and shadow that can be achieved with our realcore material. Evoking the moody, yet restrained, effects created by louvers in large scale architecture and modern interiors, we have created something functional, but also timely and pleasing.
Robin Reigi, product development
Angus Stocks, product design and implementation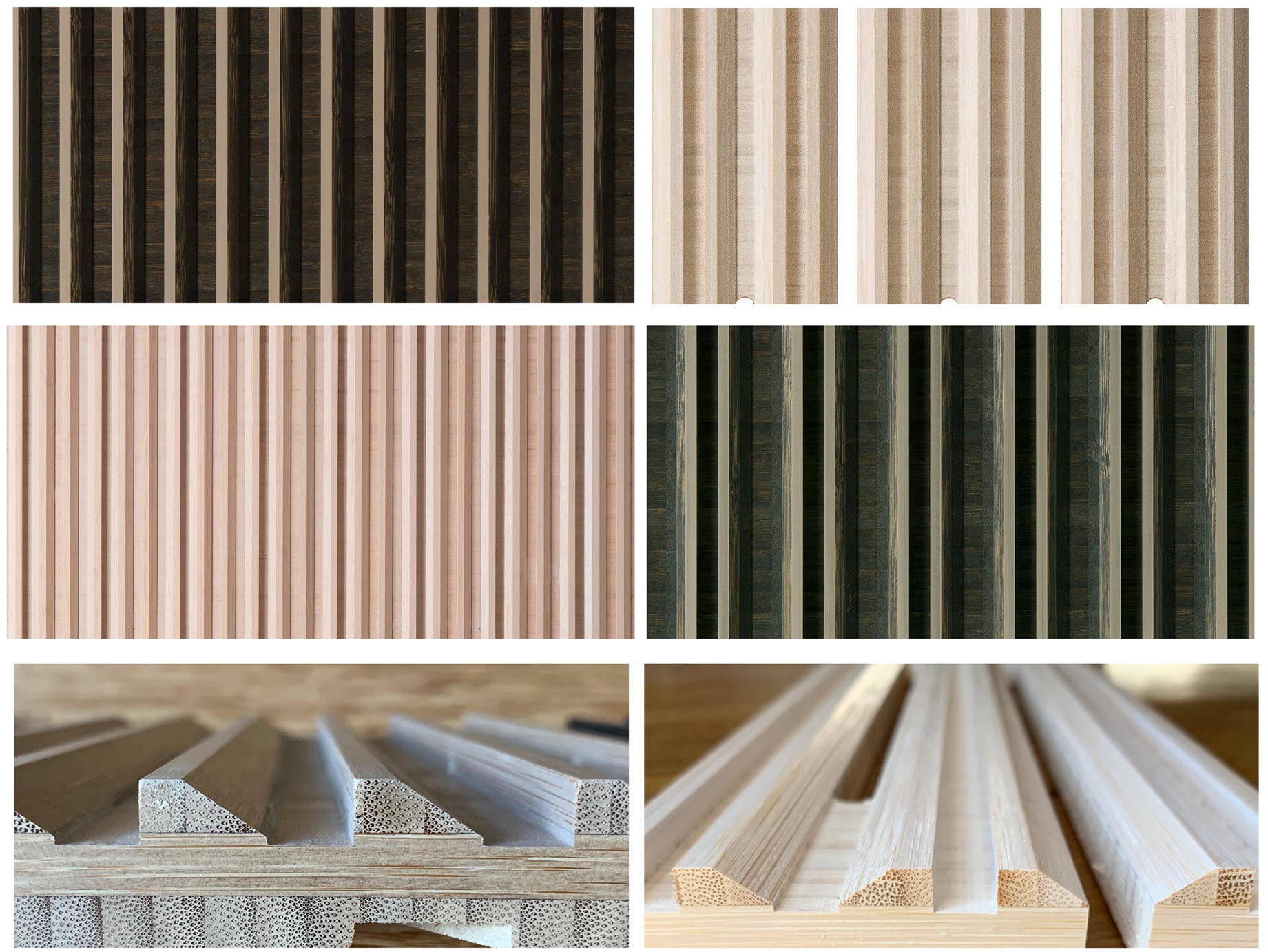 Available in Plyboo's standard panel dimension of 4'x8', it is also be made in 4'x10' as special order.
Louver and Louver Sound can be made in ASTME 84 Class C or Class B fire rating.
There are 7 Standard colors are available in oil or water based formulations, as well as Plyboo's proprietary duotone treatments (like GreigeNoir shown above) that create highly contrasting metallic effects for both warm and cool palettes.
Request a Sample